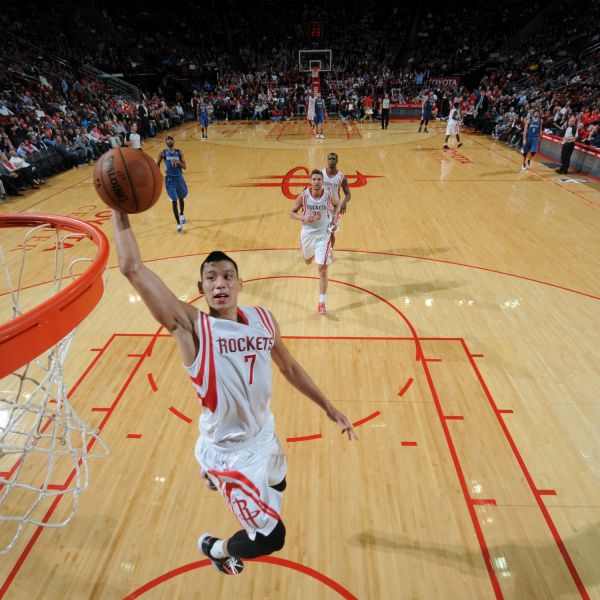 After major moves with free agents in the NBA, the Los Angeles Lakers agreed on a trade with the Houston Rockets for Jeremy Lin and a first-round draft pick in 2015.
The Lakers missed out possibly making a blockbuster move in their attempt to sign Lebron James and Carmelo Anthony. With various reports that the Lakers may stand to lose Pau Gasol to San Antonio or Oklahoma City, this team could be in repairs for the next three to four years.
From a financial standpoint, it makes sense because Lin has one year left on his deal, which will clear the books for next season's free agent class. The deal was made by the Rockets to clear cap space to Chris Bosh and resign Chandler Parsons. Bosh is owed $88 million on a four year deal, and Parsons contract would match the offer from Dallas, which is a three year deal for $45 million.
The Lakers covet draft picks after trading away their 2015 and 2017 to Phoenix and Orlando in the Steve Nash and Dwight Howard trades.
Lin will play with Kobe Bryant, Steve Nash, Robert Sacre, as the Lakers continues to fill out the roster for the upcoming season.
Kobe Bryant recently said that he understood the Lakers are doing the best job in recruiting players.
"The organization, if God forbid we end up with absolutely nothing, it's not for a lack of effort," Bryant said. "So, that's something that I would be extremely proud of. You put forth the effort, you give it your best shot, but you can't close the deal, what can you do? You just go from there, and then it's on me to go out there and do my best to try to help us win."
The Harvard graduate's NBA career began with a call from the New York Knicks, and showcased his skills as led the Knicks to a dynamic winning streak. Then Lin-sanity was born in the Big Apple. After a successful season, the Knicks refused to match an offer the Houston Rockets decided to pick up and sign Lin to a three-year $25 million contract.
Lin played 71 games last season with the Rockets, and started in 33 games while averaging 12.5 ppg, 4.1 apg, shooting 45% from the field.
After feeling slighted by the Rockets display of trying to court Carmelo Anthony, Lin arriving in Los Angeles could be beneficial for both parties involved on and off the court.