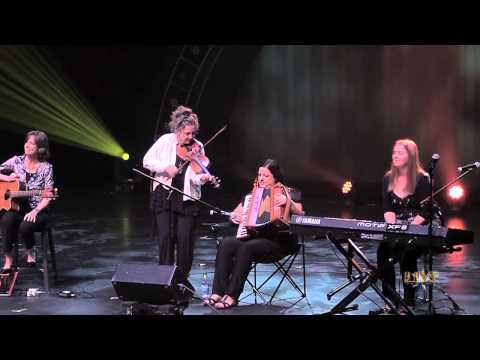 youtube
When it comes to St. Patrick's Day, there is always something to do in all major cities across America. The Irish-themed holiday sees people drinking green beer, eating traditional Irish food, and listening to so great live music. Atlanta is no different with some pretty big shows across the city throughout the day. Here is a look at the best St. Patrick's Day shows and concerts in Atlanta for 2017.
Sevendust
March 17 @ 7 p.m.
The Masquerade - 75 M.L.K. Jr Dr SW, Atlanta, GA 30303
Thrash metal superstars Sevendust will roar into Atlanta for a St. Patrick's Day concert for the local metal heads to rock out to. This is part of the band's tour in support of their 2015 album Kill the Flaw. The concert features Sevendust, Lansdowns, Bridge to Grace, and American Prophet in a show at The Masquerade. Tickets for this metal concert start at $40 here and it is an all-ages show.
Nails
March 17 @ 7 p.m.
Hell At The Masquerade - 695 North Ave. N.E., Atlanta, GA 30308 
The Masquerade is also offering a smaller show for hardcore punk fans as well with Nails performing in Hell at The Masquerade. This concert has lower ticket prices at $15 here and there are also four bands taking part in this show. The band is touring in support of their 2016 album You Will Never Be One of Us. Other bands playing this show include Toxic Holocaust, Gatecreeper and Dropout.
Phantogram
March 17 @ 8 p.m.
The Tabernacle - 152 Luckie Street, Atlanta, GA 30303 
Electronic rock duo Phantogram are coming to Atlanta on St. Patrick's Day with a concert at The Tabernacle. The duo released their most recent album, Three, in 2016 and have been on the road ever since its release playing venues all over America. The Veldt are playing as the opening band and tickets for the show start out at $36 here.
Cherish the Ladies
March 17 @ 8 p.m.
Atlanta Symphony Hall - 1280 Peachtree St NE, Atlanta, GA 30309
Traditional Irish music fans have a huge treat in store for them at the Atlanta Symphony Hall. Cherish the Ladies is an all-female super group of some of the top female musicians in Celtic music, all led by Joanie Madden. The band has been playing music for almost three decades and have a number of albums under their belts as well. Tickets are on sale now for this St. Patrick's Day concert in Atlanta here starting at $17.
"
"