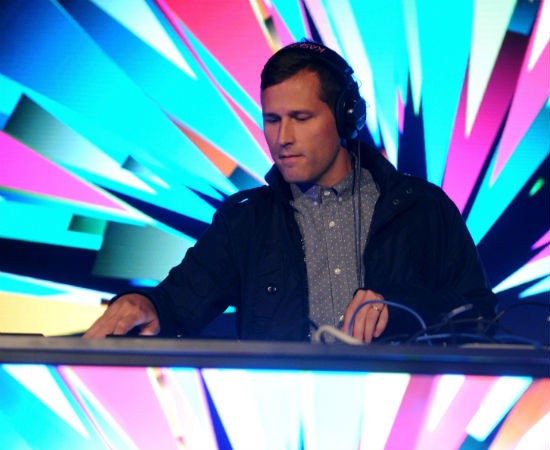 This weekend, Denver fitness lovers and electronic music fanatics will come together to share their respective passions at The Spark Run. The main act and partner in the event, Kaskade, will not only be performing at the event, he also says that he will be running in the 5K beforehand. This kind of endurance is not unusual from the DJ and producer—he's been steadily trekking in the music industry for years.
Though 2011 marked an important year for the now world renowned DJ—the year he was nominated for a Grammy and coined an emerging new talent by noteworthy publications—he had been making a name for himself while opening doors for others long before. Kaskade (Ryan Raddon) got his DJ start working the night club circuit, as many DJs do. After landing several coveted residencies at popular Las Vegas clubs he then went on to dominate festivals and headline arenas all over the world.
Kaskade has dropped 10 studio releases, with the most recent, "Atmosphere," being called his "most vivid self-portrait to date." His albums mix serene sounds with high-energy production, making it obvious why he can sell out show after show, some of his fans even calling him God.
This lofty misnomer doesn't faze the musician, though. In fact, his feet are so firmly planted that as he moves the crowd his cadence always remains calm and serene, without even the smallest hint of conceit. The devout Mormon is also a doting husband and father who happens to headline shows of thousands of adoring fans. Beyond being a family man, he is health conscious, which made his collaboration with The Spark Run a no-brainer.
On his blog, This is Dynasty, Kaskade speaks of his opportunity to play music for a wider audience. "This is an event that I'm really proud to be involved with. Connecting the music I love with an environment everyone is welcome in is an uncommon opportunity." Unlike a typical club or show setting, The Spark Run allows people of all ages to participate in an event that will unite music, fitness and light, and with Kaskade involved, it will be a party as well.
Join the fun and register for The Spark Run here.