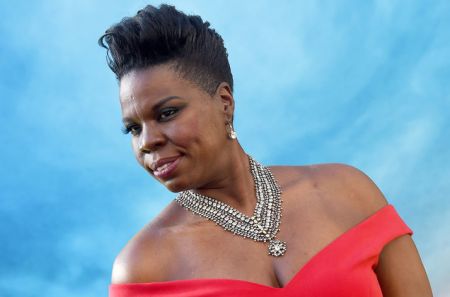 Gregg DeGuire/WireImage
The 2017 BET Awards will have no shortage of humor when the annual show airs live from the Microsoft Theater in Los Angeles next month. On Wednesday it was revealed that Saturday Night Live comedian and Hollywood actress Leslie Jones will be the host of this year's Awards show, which are set to return for its 17th year on June 25.
The comedian has been a regular cast member on Saturday Night Live since 2014, and recently made headlines for being a part of the revamped Ghostbusters franchise alongside Melissa McCarthy, Kristen Wiig and SNL co-star Kate McKinnon in 2016. This will be the first time the 49-year-old actress has ever hosted a major awards show, but if her resume is any indication on how well she'll handle the spotlight and responsibility of easing the nerves in the room, fans should be in for a hilarious evening.
"I am so excited to be hosting The BET Awards this year," Jones said with Wednesday's announcement. "BET was the first network and place where I was on TV - I am looking to turn this whole experience into a joyful homecoming."
Jones won't need to carry the entertainment element of the show herself, she'll have plenty of star power around her all evening with artists lie Beyoncé and Bruno Mars each bringing in a handful of well-deserved nominations.
Fans can tune into this year's BET Awards when it airs on the popular network on June 25 at 8 p.m. EST.
Leslie Jones (@Lesdoggg) y'all! Leslie Jones! We ❤️ the 2017 #BETAwards host! https://t.co/p1319KEB1r

— BET (@BET) May 24, 2017