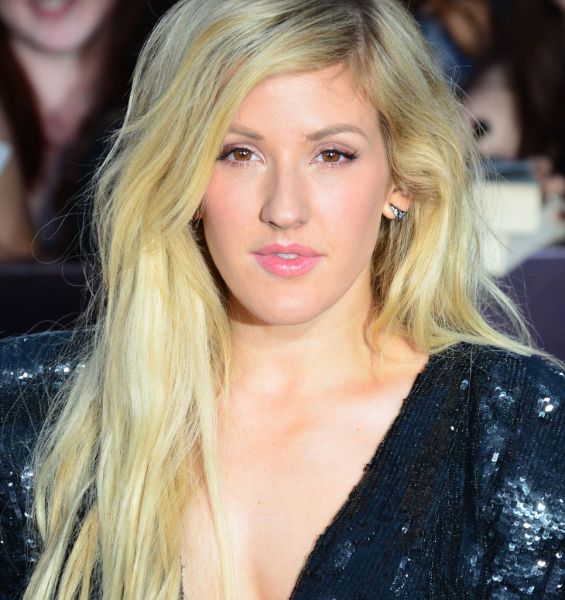 Movies aren't the only must-see media at Canada's top fest for film. Electronica star Ellie Goulding will be performing a live show at this year's Toronto International Film Festival (TIFF). This is thanks to streaming music service Rdio, who will be showcasing during the event.
The 2014 TIFF will run from September 4 to September 14 and will take place in multiple Toronto venues. During the opening weekend, the Rdio Music Zone – a music hub set up specially for the fest – will kick off the festival. Artists from around the globe will be performing live for TIFF attendees.
According to Billboard, Ellie Goulding's live show at Massey Hall will open the 11 day long Rdio Music Zone series. Her performance is on September 6. Tickets can be acquired at the Rdio House in Ontario. There will be free food and drink provided at the show.
The Rdio Music Zone will be hosting more free shows during the Toronto International Film Festival on the Steve and Rashmi Gupta Family Stage. Shows will include sets from local Canadian musicians such as punk rock artist DJ Misty and guitarist Adrian X.
Rdio is looking to make themselves a regular feature in the Canadian media scene. Company CEO Anthony Bay spoke about TIFF, saying that the company is "thrilled to be part of the Festival" and that Canada is an important investment point for Radio music.
Performer Ellie Goulding has recently been on the road for the Halcyon Days Tour, promoting her 2012 album Halcyon. Her current leg of the tour will take Goulding to the Channel Islands then into Norwich and London to cap off her year so far. The London date is already sold out. Complete details of Goulding's future tour dates can be found at her website.