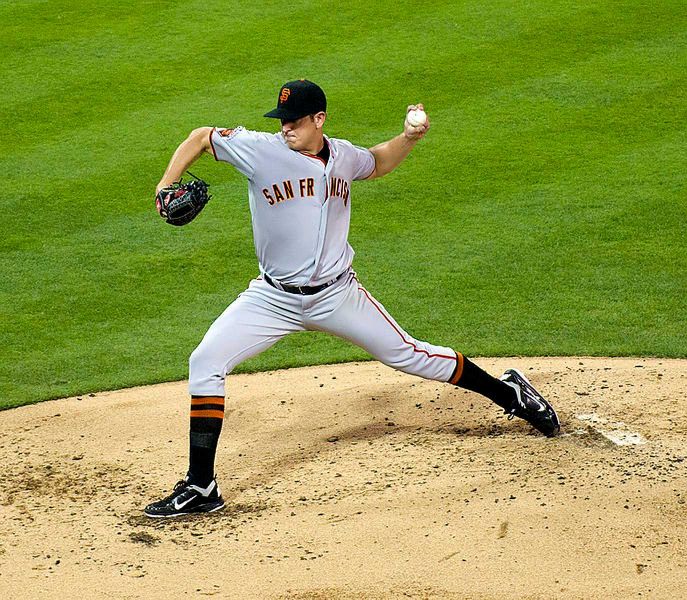 The San Francisco Giants could become the first team in Major League Baseball to implement rules banning fans from wearing culturally insensitive apparel to ballgames, according to a July 8 report from USA Today.
After a fight almost broke out last month during the Giants' Native American Heritage Night, team higher-ups are thinking about creating stricter policies to ensure a safe, friendly environment for all fans who attend games at AT&T Park in San Francisco.
According to multiple reports, a group of Native Americans who attended the Giants' Native American Heritage Night last month felt disrespected and offended by a group of gentlemen who were passing around a fake Indian headdress. The Native American men apparently confronted the group about it, telling them it was disrespectful. Security stepped in before a fight broke out, but it still made for an uncomfortable situation.
The Giants are now working on a policy that could keep culturally insensitive items out of the ballpark. Team officials say the Giants already have rules against fans using vulgar language and holding up signs with obscene language, but the current policies will be expanded to eradicate culturally insensitive language and attire from making their way into AT&T Park.
San Francisco higher-ups deserve props for being proactive in squashing potential feuds and fights between groups of fans. Its clear team officials are coming from a good place when considering this move. Most people come to the ballpark looking to have a good time and not to cause trouble, so the Giants are simply trying to make sure all their fans enjoy a safe environment without the threat of any fights breaking out. However, they need to be careful when it comes to adopting an expanded dress code for fans.
Here's the thing: It's completely subjective what items actually are culturally insensitive. There's a fine line between what is and isn't appropriate to wear at a ballgame, so security may have a difficult time enforcing the new policy unless the specific items they don't want in the ballpark are officially listed.
For instance, some folks might be offended if a group shows up to Mexican Heritage Night wearing sombreros, while others might consider such apparel to be a tribute to Mexican heritage. The same goes for an Indian headdress, which were typically worn by the most brave, powerful members of a tribe. Some may be offended by people wearing a traditional Indian headdress to a game, while others may consider it a sign of respect or honoring Indian heritage. Due to the subjective nature of such items, it will be tough for security to enforce.
At the end of the day, stadiums and team officials are well within their rights to set ground-rules for the people who use their facilities. An expanded dress code to eliminate culturally insensitive language from the ballpark is a great idea, so long as the actual written policy is clear to all fans.