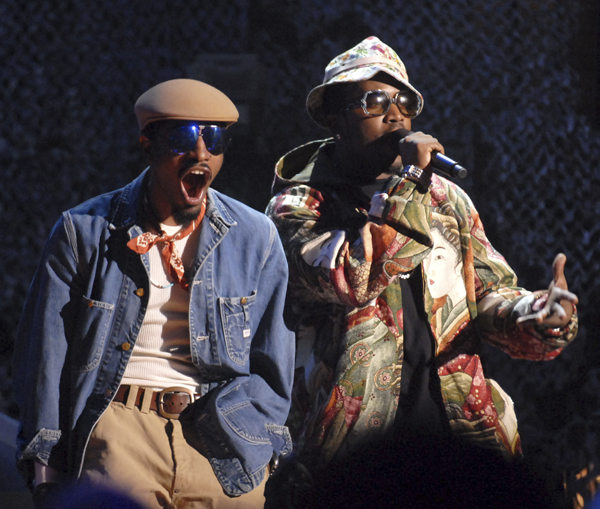 The rumors are true and it appears as if Andre 3000 and Big Boi will reunite after seven long years to appear as OutKast for Coachella 2014. On Jan. 8, 2014, the LA Times reported the news along with the rest of the line-up for the big event that will take place in mid-April.
The Grammy Award-winning duo will headline Coachella 2014 along with Muse, Arcade Fire, and the Replacements. This is the 16th year of the annual concert that brings huge throngs of people to the Palm Springs, California area.
Here are just some of the other acts that will perform on the weekends of Apr. 11-13, 2014, and Apr. 18-20, 2014:
Beck
Calvin Harris and Neutral Milk Hotel
Skrillex
Queens of the Stone Age
Broken Bells
Pharrell Williams
Lana Del Ray
Foster the People
Motorhead
Lorde
HAIM
Discolsure
the Knife
Zedd
Kid Cudi
NAS
Chance the Rapper
Tickets have been available for Coachella 2014 since May of last year and there are still some available. If you're looking for tickets though, you should hurry because they are bound to go fast now with the line-up officially announced.
Remaining tickets will go on sale as of Jan. 10, 2014.
OutKast hasn't released an album since 2006, but fans have been clamoring for more from them ever since.