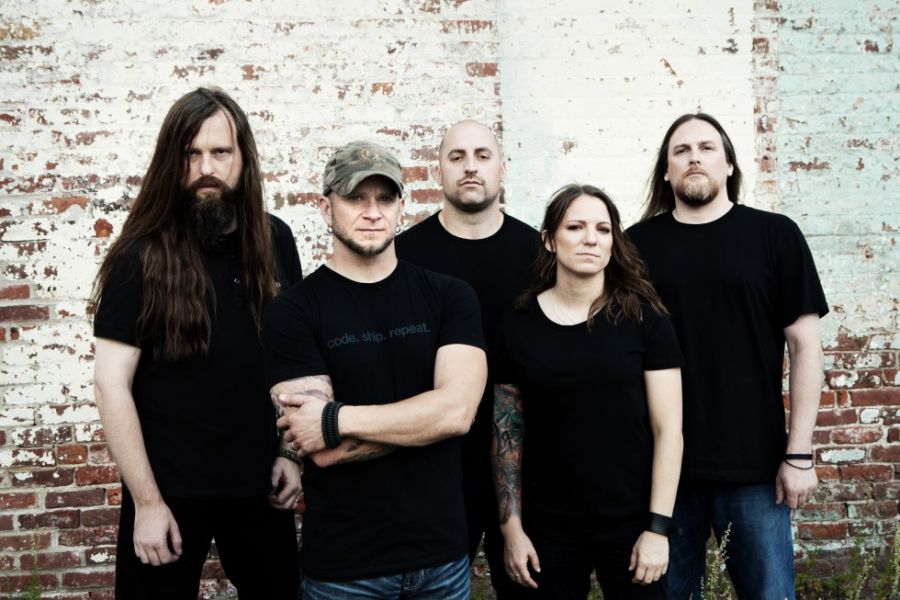 On Feb. 2, powerhouse New England metallers All That Remains released the music video for "This Probably Won't End Well." The song is the first music video off the band's highly anticipated new album The Order Of Things. This will be the band's first release since 2012's A War You Cannot Win. Set for release on Razor & Tie on Feb. 24, The Order Of Things will be the seventh studio album by All That Remains, and they have planned on distributing it in a number of ways to fans including vinyls, CDs and various digital pre-order packages through their website.
You can watch "This Probably Won't End Well" here on Vevo.
The band saw significant success with A War You Cannot Win, yielding such powerhouse hits as "Stand Up," "Asking Too Much," and "What If I Was Nothing" that grabbed listeners' attention and raised a few eyebrows. The band has come to be known by their defiance of labels and their boisterous front man who has been known to be hard on politics, society and occasionally himself.
While discussing The Order Of Things and reflecting on A War You Cannot Win with Revovler, when asked why recently he'd been quoted as saying the 2012 release "sucked" Labonte said, "I think I could have done better. I could have had stuff that was a little more compelling — especially in some of the heavier songs."
All That Remains will be hitting the road in mid-February with the support of Wovenwar and In Flames to support this latest endeavor on a six week tour across the U.S. culminating at Welcome To Rockville and Rise Above Fest. See the list below to find a date near you.
ALL THAT REMAINS w/ In Flames, Wovenwar
Feb. 15 -Oklahoma City, OK @ Diamond Ballroom
Feb. 16 -Houston, TX @ Scout Bar
Feb. 17 -Odessa, TX @ Club Patron
Feb. 18 -Farmington, NM @ Top Deck
Feb. 20 -Agoura Hills, CA @ The Canyon
Feb. 21 -Tucson, AZ @ Rialto Theatre
Feb. 22 -Las Vegas, NV @ House of Blues
Feb. 23 -San Diego, CA @ House of Blues
Feb. 25 -Salt Lake City, UT @ The Complex
Feb. 27 -Chico, CA @ Senator Theatre
March 1 -Sacramento, CA @ Ace of Spades
March 3 -Missoula, MT @ The Wilma Theatre
March 4 -Spokane, WA @ Knitting Factory
March 5 -Boise, ID @ Knitting Factory
March 6 -Portland, OR @ Roseland Theater
March 7 -Seattle, WA @ Shadowbox SoDo
March 9 -Vancouver, CAN @ Vogue Theater
March 10- Kelowna, CAN @ Level Night Club
March 12 -Edmonton, CAN @ Encore
March 13 -Calgary, CAN @ Flames Central
March 14 -Saskatoon, CAN @ O'Brian's Event Centre
March 15 -Winnipeg, CAN The Garrick Centre
March 16 -Bismark, ND @ Bismark Civic Center
March 18 -Milwaukee, WI @ The Rave
March 10 -Dayton, OH @ Oddbody's Music Room
March 21 -Flint, MI @ Machine Shop
April 26 -Jacksonville, FL @ Welcome To Rockville Festival
May 9 Bangor, ME @ Rise Above Fest