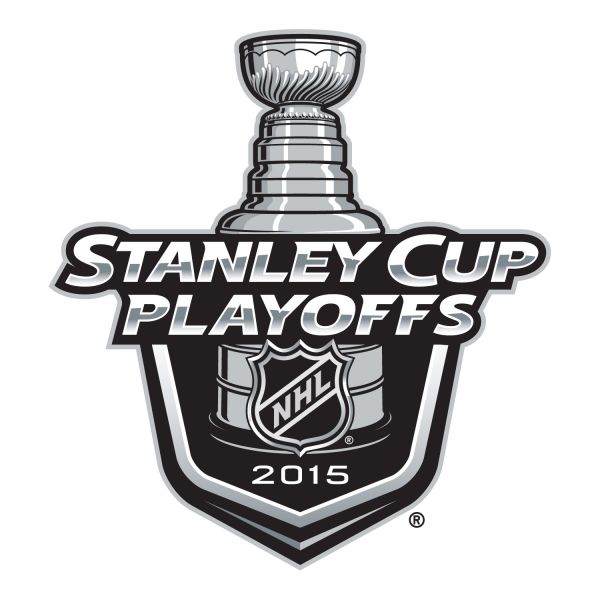 Logo courtesy of NHL, used with permission
Thursday, May 7, 2015 saw one team cling to life while another team was eliminated from the 2015 Stanley Cup Playoffs. In the early game, the Montreal Canadiens started fast and ended furiously as they pummeled the Tampa Bay Lightning and staved off elimination. Though the Habs were able to live to fight another day, the same cannot be said of the Minnesota Wild. The Chicago Blackhawks and Minnesota Wild have now met in the postseason for three straight years, and the Wild seem no closer to solving the Rubik's cube which is the Chicago Blackhawks. Things are not getting any better for the Twin Cities team, as this year they were swept. In the wake of Thursday's games, the Wild can began setting tee times and the Montreal Canadiens can begin preparing for a Game 5 in front of their home fans on Saturday, May 9.
Montreal Canadiens 6, Tampa Bay Lightning 2: at Tampa Bay (TBL leads series 3-1) - This was not what the sellout crowd of 19, 204 at Amalie Arena were expecting. Holding a 3-0 series lead, and playing in front of their home fans, the Lightning were looking for the sweep, but the Habs had other ideas. Playing in complete desperation mode, the Montreal Canadiens came out and lit up Tampa Bay starting goalie Ben Bishop for three goals on 14 shots, en route to a 5-0 lead before the game was even half over. Bishop was pulled after allowing a third goal, but his backup, Andrei Vasilevskiy, did not fair much better. There was very little drama in the game, other than a brief flicker of hope when Tampa bay narrowed the score to 5-2 with a power play goal just 17 seconds into the 3rd period. From there, Montreal outshot the Lightning 16-5 and never allowed any realistic hope for a comeback. Final shots on goal: MON 40, TBL 24. Power play: TBL 2-3, MON 1-3. Three Stars of the game: #1) Max Pacioretty - MON, #2) P.K. Subban - MON, #3) Tomas Plakanec - MON. Goaltenders: Carey Price - MON, Ben Bishop/Andrei Vasilevskiy - TBL.
Chicago Blackhawks 4, Minnesota 3: at Minnesota (CHI wins series 4-0) - There was plenty of drama late in the game. The Wild trailed 4-1 with 3:17 left in regulation time and were able to trim the lead to 4-3 with 1:27 to play. The game ended with Minnesota unsuccesfilly buzzing the Blackhawks net, but in the end it was the same old song. Chicago has eliminated Minnesota, yet again. As has been the case the last three seasons. Each season, Minnesota seems to be getting better, but they keep running into the same brick wall. Chicago is showing the versatility of a champion. Whether they need to win a game 4-3 or 1-0, they win. High scoring shootout or tight checking, low-scoring grind, pick your poison. Particularly poisonous for the Wild, was forward Patrick Kane. Over the course of this four-game sweep, the puckhandling jitterbug had five goals, two of which were game-winners, and a plus/minus rating of +6. Maybe next year, Minnesota. As for now, a confident Blackhawks team will be moving on to a third straight appearence in the Western Conference final. Final shots on goal: MIN 37, CHI 25. Power play: CHI 1-2, MIN 1-3. Three Stars of the game: #1) Corey Crawford - CHI, #2) Andrew Shaw - CHI, #3) Eric Haula - MIN. Goaltenders: Corey Crawford - CHI, Devan Dubnyk - MIN. Series recap: Game 1 - CHI 4, MIN 3. Game 2 - CHI 4, MIN 1. Game 3 - CHI 1, MIN 0. Game 4 - CHI 4, MIN 3.