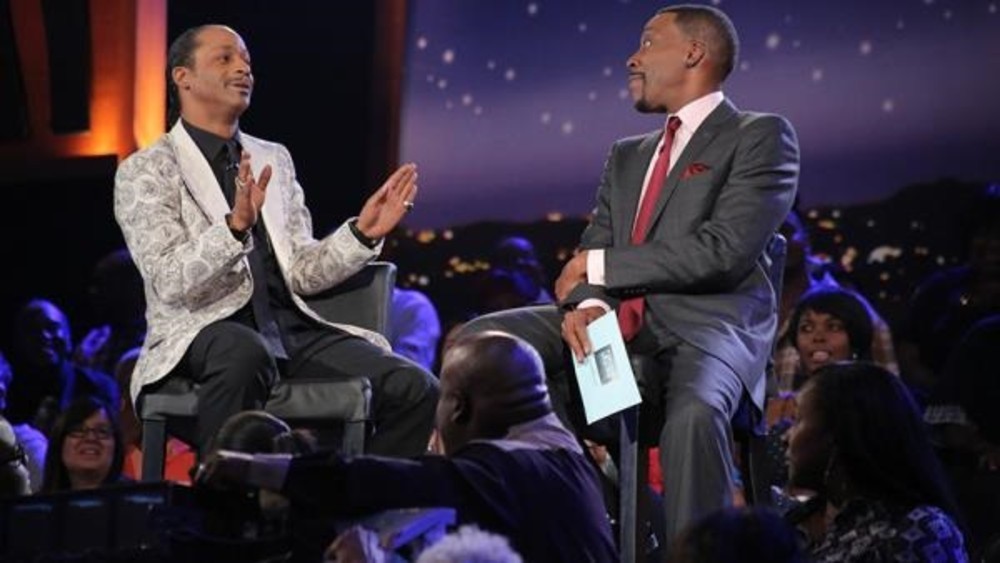 on.aol.com
Katt Williams is back on tour at the Citizens Bank Arena in Ontario, California on Saturday. After Katt went through some legal troubles from a car chase with the cops, he put his career on the back burner to handle his life and legal issues. After a long hiatus from the stage, the wild and crazy man feels it is right to name his show "Growth Spurt."
Williams is constantly finding new and exciting ways to engage his audience, and fans can expect raunchy, raw and uncensored jokes from the flawlessly permed and wavy superstar, so please leave your children at home.
Hopefully, Williams will surprise the fans with his quick wit and crack jokes on Don Sterling's racism scandal, the Jay Z and Solange elevator brawl, the Kardashians and their man drama and some crazy skits to top them off. Plus, Katt is a free man physically and figuratively; audiences can't wait to hear the details on his high-speed car chase with the cops.
Why is Katt still one of the funniest comics out there? There is no one that can think on his or her feet like him. He is an artist that takes advantage of every opportunity thrown at him, even going to jail, taking the mug shot and making it his profile picture on Wikipedia. How original is that? Let's be honest, Katt going through crazy times in his life doesn't hurt the punch line of his jokes either.
Not only is the man with nine lives back with fresh material, but he is also co-producing the show with Brian Volk-Weiss on HBO. Also, 40 Acres and a Mule Filmworks will be in attendance with the iconic film director Spike Lee capturing the legend in action.
Growth Spurt will be Katt's second show taped under the HBO franchise and New Wave Entertainment. Katt's first show, "The Pimp Chronicles Part 1," was a large success and we can expect to see Part 2 in the near future.
The show starts at 8 p.m. and doors open at 7 p.m. Arrive early if you have tickets near the front stage of the venue. A latecomer with a front row seat tends to get embarrassed at a Katt Williams show. For more information on Katt Williams' performance, check out the AXS website for tickets and accommodations.
For information and the latest updates on Katt Williams, follow him on Twitter, Facebook or on his website at TheRealKattWilliams.com.