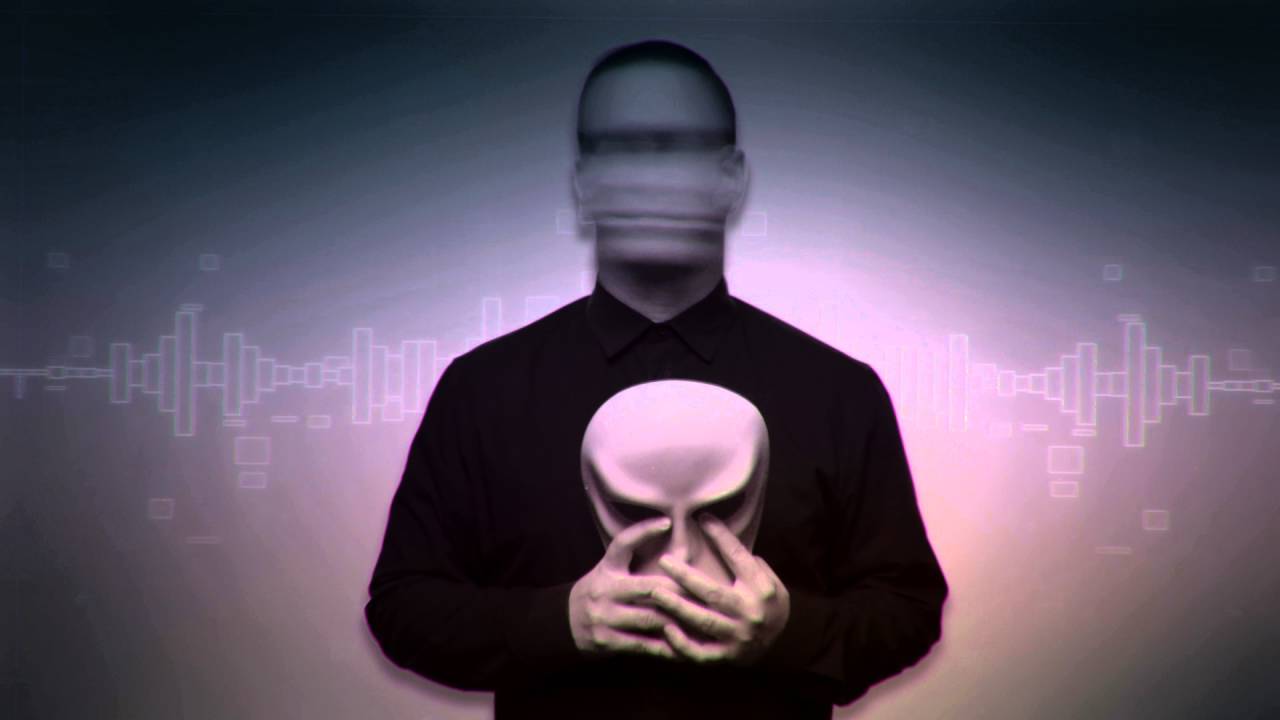 Panic Lift - Paper Mask [Official Lyric Video]
Since 2006, New Jersey industrial outfit Panic Lift have become an established name in the industrial music scene with praised performances in Germany's Wave Gotik Treffen, New York City's Triton Festival, and Montreal's Kinetik Festival. This weekend, the outfit are set to perform at the Dark Side of the Con, which is a convention dedicated to all things goth and alternative. Taking place at The Radisson Hotel in Piscataway, New Jersey, they will be joined by acts such as Aurelio Voltaire, Xentrifuge, and Justin Symbol and the God Bombs. Panic Lift mastermind James Francis took some time to discuss the upcoming convention and some information about their upcoming music video for "The Poison Remains," which is from their latest studio album Skeleton Key (Metropolis Records).
AXS: Earlier this month, you announced the addition of Cristian Carver as the new member of the band. How did you wind up adding him to the lineup?
James Francis: Cristian came to see us back in June when we played for Corrosion up in Boston. He actually plays in a few bands in the New England area and was familiar with our drummer Ben. Some time after that show, he shot me an email asking if I had any plans for a fill in drummer for when Ben leaves on a long stretch of touring he has with William Control this year and offered to play for us while he was away. 
I immediately appreciated the fact he was not looking to replace Ben and that he just wanted to help us out, so we exchanged messages and when I found out he could also play guitar, it hit me that he would be the perfect fit in the band. He could play guitars for us while Ben was here and drums for us while Ben is away. Cristian is incredibly talented and an all around great guy, so we are looking forward to playing with him and are honored to have him on board!
AXS: You're releasing the music video for "The Poison Remains" soon. What was it like working on the visual?
JF: I actually shot 2 videos back to back: one for "This Poison Remains" and another for "A Ghost Story." I have always felt that you have to have your hand in a bit of everything to really push your band forward, so I decided I would borrow a camera and film the videos myself. I had already done some editing work with our last video for "Finally What You Wanted", so I scouted a few locations in my area and shot them both in about a week with the help of my wife filming the parts I had in front of the camera for. 
It was a whole new experience for me and such a different approach to artistic expression than what I am used to. With "Poison" the idea was to have a gritty 'real life' look, so I shot it mostly handheld and in black & white. With "Ghost Story", it was the exact opposite; we were able to use an old Victorian house and most of it was done with elaborate lighting, a tripod, and lots of post production. It took a while because there is such a large working curve to make video look the way you want it to, but I was so happy with the results that I almost can't wait to film more.
AXS: You're also dropping a remix album for the tune in the near future. When it comes to finding producers for any sort of remix release, do you search for the right ones or is that the label's job?
JF: For the remix EP, I sought out all the artists who contributed remixes. A few like Life Cried, and Cyanotic, who I have known for years and are good friends of ours. I approached another project Lay Your Ghost after I asked fans who they would like to see remix us. We actually ended up having a lot of mutual friends because of both of our connection to William Control. Axel produced their last EP that topped the billboard charts, so I was really excited to have him be a part of the release. He's a great dude, and I'm looking forward to working with them in the future. 
AXS: You're set to perform at the Dark Side of the Con this weekend. Aside from the performance, will you be checking out some of the other events going down at the convention?
JF: Oh, of course! Jet always put together a great line up of all things Dark and Alternative. To say we are excited to be a part of the weekend is an understatement! I really hope this does well and becomes a yearly event as the goth community would really thrive with such a large place for like-minded individuals to meet and support each others companies and creative en-devours all while having a blast!
AXS: With local promoters such as Vampirefreaks and clubs such as QXT's, how important is this celebration of goth culture for those that have wanted something like this without having to travel long distances?
JF: Supporting our community is more important now than it has ever been i think; I almost literally grew up at QXTs. My first band Eye Kandy played there when I was 16. That is half my life I've had a place to go and have met many people I consider lifelong friends thanks to the Goth/Industrial community in NJ and NYC. I couldn't imagine how my life would have turned out had they not been there. I remember going to the first few Cybertron events there were in a small basement in SoHo and watching them grow to do huge events like the Triton Festivals. I feel like I have gotten older, but Jet has stayed the same age. I need to know his secret. He may actually be a vampire!  
All the promoters, fellow bands, DJs, and club attendees I consider family and myself hope celebrations like Dark Side Of The Con happen more often, so we can bring more fresh faces into our community and maybe another weird 16 kid like I was will have a place to call home and life long friends. 
AXS: For those curious attendees that aren't a part of the alternative scene, what do you hope they take away from this experience?
JF: I feel like there are a few things people can learn; first and foremost, it's nothing to be afraid of. I think these events tend to be stigmatized by anyone outside our circle because they see the clothes, boots, makeup, tattoos, and maybe even the more fetish sides of the  Goth/Industrial community and they deem anyone like us unapproachable. While our interests are in the darker side of the arts and expression, our community is one of the most accepting and loving, and we take care of our own. I always am welcoming of people who are curious about what I do.
Also, I feel like a lot of these kids walking around in traditional Goth or Industrial clothing, but listen to rock or emo can learn a few things about the history of their fashion and music, and may find that there are 35 years of great music that they are missing. We have to educate these kids to help our community survive another 30 years!