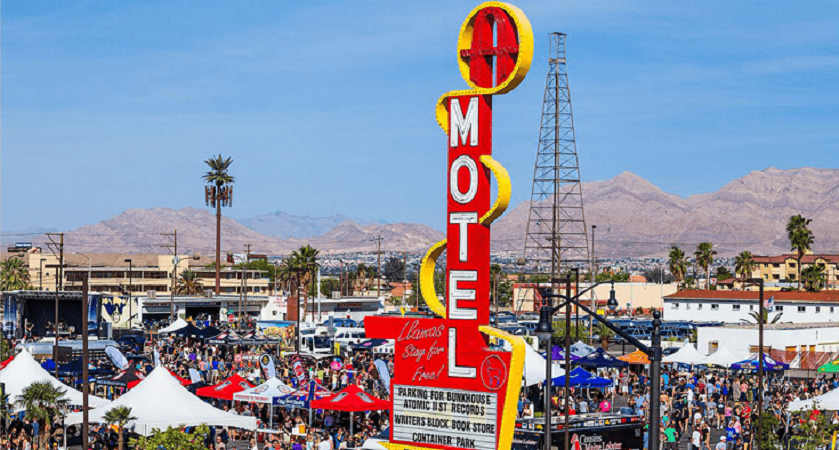 Photo by Fred Morledge
April 7 was #NationalBeerDay but Motley Brews knows any time is a good time to enjoy beer including the Great Vegas Festival of Beer on April 9.
One of Nevada's largest craft beer events of the year, the 2016 Great Vegas Festival of Beer will be located in downtown Las Vegas. The combination of open space, city blocks and local venues participating along with beautiful spring temperatures will create a memorable hops experience.
Local breweries participating include PT's Brewing, Joseph James, Craft Haus, Banger Brewing, Big Dog's Brewing Company, Tenaya Creek Brewery, Ellis Island and Triple 7. There will be over 400 craft beers and 100 breweries. There will be live music, entertainment and food available for purchase served by local food trucks and restaurants.
The Gastropub adds a culinary experience for guests to explore the depth and complexity of craft beer in dishes. Chefs from Las Vegas, representing restaurants on and off the Strip, will use brews to create custom beer-infused menus that embrace the flavorful profiles.
Downtown's revived Bunkhouse Saloon is the location for the Great Vegas Festival of Beer VIP Brewers Lounge. The Bunkhouse Saloon will feature craft beer offerings with offering from the menu of Bite operated by Chef Natalie Young.
Charity is a big part of the festival and two organizations, Goodie Two Shoes Foundation and The Nevada Craft Brewers Association, will benefit. Goodie Two Shoes Foundation is a nonprofit organization dedicated to providing disadvantaged and at-risk children with new shoes and socks. The Nevada Craft Brewers Association is an extension of the Brewers Association, the official nonprofit craft beer advocate in the United States. Members of the Nevada Craft Brewers Association will introduce rare specialty brews during the festival.
Everyone is encouraged to drink responsibly. Designated Driver tickets will be available for purchase at the door on the day of the festival for $20 giving access, water and the opportunity to enjoy food and entertainment. Great Vegas Festival of Beer will be held from 3 to 7 p.m. on April 9. General admission tickets are available by clicking here or at the door. For more information, visit greatvegasbeer.com.