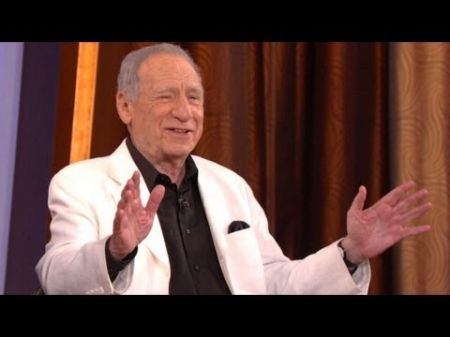 Team Coco
This January, Riot LA is bringing together some of the funniest people in the world for a series of performances, presentations and special events. One of the festival's many highlights finds legendary director Mel Brooks presenting his groundbreaking film "Blazing Saddles" on Jan. 20, after which he is set to engage in a candid conversation and take questions from the crowd. In honor of this momentous event, AXS took a closer look at some fun and little known facts about the one-of-a-kind comedian.
EGOT: That's a Lot of Trophies
Few comedians ever win an Oscar Award and even fewer can say that they have won an Oscar, Tony, Grammy and Emmy. Brooks is among a handful of entertainers to ever accomplish this great feat. He won an Oscar for writing "The Producers," several Emmy's for his guest appearances in "Mad About You," a Grammy for his 1998 album The 2000 Year Old Man in the Year 2000 and multiple Tonys for his work on the musical adaptation of "The Producers," among many other awards.
Rapper's Delight
Brooks may not be thought of as a hip-hop pioneer, but he was actually the first white artist to land a rap song on the R&B charts with his 1982 release "It's Good to Be the King." Later, he returned to the genre with "To Be or Not to Be" (AKA "The Hitler Rap"), which appeared on the soundtrack for his 1983 film of the same name.
Bono's Inspiration
Bono has inspired generations of musicians, but it turns out the title from one of U2's most famous albums is a nod to "The Producers." Achtung Baby is said in the film, and apparently Bono and the boys thought it had a nice ring to it.
From the Jazz Club to the Comedy Club
Before he was a comedian, Brooks was a drummer. He even took lessons from the legendary bandleader Buddy Rich. Brooks' longtime collaborator, Carl Reiner, credits the talent with the director's ability to write such snappy dialogue. "You can't louse up the rhythm," he said.
Once a Comedian Always a Comedian
Brooks' appearance at Riot LA finds him in a familiar place – on the comedy stage. Prior to landing a writing gig on "Your Show of Shows," Brooks worked as a stand-up comedian in New York and New Jersey.
Don't miss this comedy legend when he appears at Riot LA for a special conversation and Q&A following a presentation of the film "Blazing Saddles" on Jan. 20. Keep reading AXS for more comedy news, reviews and tour announcements.