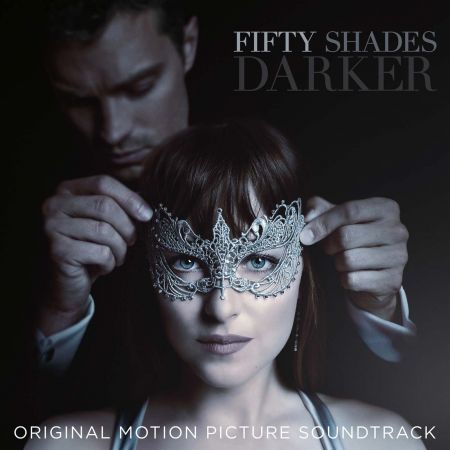 Universal Music Group
If you thought the soundtrack for EL James' provocative Fifty Shades of Grey was packed wall-to-wall with talent, just wait until you get a peek at the lineup for the follow-up, Fifty Shades Darker. The likes of Sia, Nicki Minaj (who teams up with crooner Nick Jonas on "Bom Bidi Bom"), John Legend, Tove Lo, Corinne Bailey Rae, "Closer" collaborator Halsey and even Americana noise-maker Anderson East, and others, lend their voices to the music. Check out the full tracklist below.
Composer Danny Elfman returns to helm the score.
Related: Taylor Swift and Zayn's 'I Don't Wanna Live Forever' debuts high on Hot 100 songs chart
Lead single, "I Don't Wanna Live Forever (Fifty Shades Darker)," with Taylor Swift and ZAYN, is enjoying quite a bit of radio success. On Billboard's most recent report, closing out 2016, the track rose 26-19 on Radio Songs, saw a 19-15 lift on Pop Songs airplay and a No. 19 start on Streaming Songs. The simmering slow-jam bowed at No. 6 on the Hot 100 but tumbled to No. 18 in its second week (resulting from a 1-7 drop in Digital Song Sales).
Here's the complete rundown:
1. "I Don't Wanna Live Forever (Fifty Shades Darker)," ZAYN & Taylor Swift
2. "Not Afraid Anymore," Halsey
3. "Pray," JRY featuring Rooty
4. "Lies in the Dark," Tove Lo
5. "No Running From Me," Toulouse
6. "One Woman Man," John Legend
7. "Code Blue," The-Dream
8. "Bom Bidi Bom," Nick Jonas & Nicki Minaj
9. "Helium," Sia
10. "Cruise," Kygo featuring Andrew Jackson
11. "The Scientist," Corinne Bailey Rae
12. "They Can't Take That Away From Me," Jose James
13. "Birthday," JP Cooper
14. "I Need a Good One," The Avener featuring Mark Asari
15. "Empty Pack Of Cigarettes," Joseph Angel
16. "What Would It Take," Anderson East
17. "What Is Love?," Frances
18. "On His Knees," Danny Elfman
19. "Making It Real," Danny Elfman
Fifty Shades Darker soundtrack will be up for pre-order on iTunes this Friday (Jan. 13), with instant grat downloads of ZAYN and Taylor Swift's "I Don't Want to Live Forever (Fifty Shades Darker)" and Halsey's new single "Not Afraid Anymore."
Stay tuned to AXS.com for any and all updates.