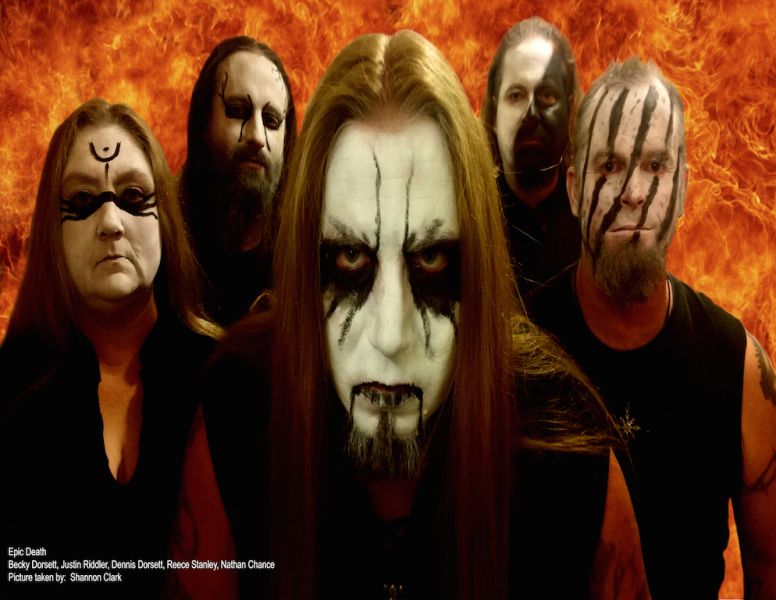 Shannon Clark
Melodic death metal band Epic Death will release a new CD called Witchcraft on December 11, 2015. They are a mix of melodic death metal, black metal and thrash metal all rolled into one amazing package.
The band's eerie and haunting metal sound reminds me of England's, Cradle of Filth and Behemoth. They easily mix metal screaming with smoother lyrics which reminds me of Dani Filth's perfect performances in this genre.
The band hails from Texas and was formed in 2010 by guitarist and front man Dennis Dorsett. Other members of the band include keyboardist and vocalist Becky Dorsett, rhythm and lead guitarist Nathan Chance, Justin Riddler on bass and Reece Stanley plays drums.
The CD is a 10 track full length album. Epic Death surprises fans by doing their own rendition of the song "Poison" by Alice Cooper. This song reminds me a lot of Cradle of Filth's style and is very well done. The song showcases Dorsett's eerie vocals and style perfectly and is one of my favorite songs on the album. I especially like the smooth vocals on this song.
Songs that particularly stood out to me were "Dragons Blood", "Witchcraft", and "Karma's a Bitch." "Dragon's Blood" starts off with what sounds like the banging of a gong and has a very medieval sound. Chance's guitar playing goes from fast and furious to slow and melodic in parts of the song. It captured my interest right away with it's unique sound. "Witchcraft" is fast and brutal and Dorsett chants the title of the song over and over. "Karma's a Bitch" starts off with haunting piano playing and later chanting by Dorsett that leaves the listener spellbound.
This is an excellent album for those who love melodic death metal. Epic Death delivers on everything this genre is known for and more. Check out the band's Facebook page for more information on the band and all of their tour dates.