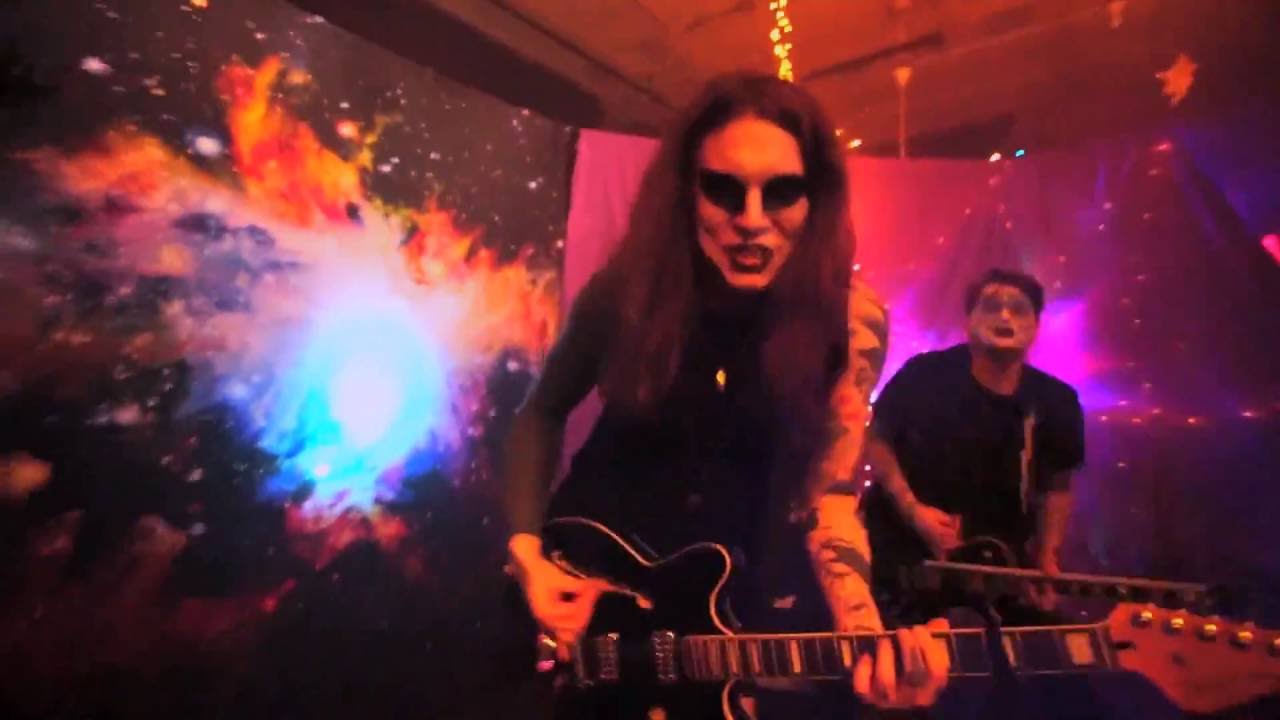 Against Me!
Against Me! got in a good warm up serving as support on the recent Green Day tour and now they're ready to run the show. The punk-rock foursome, led by Laura Jane Grace, has mapped out a busy September/October North American tour. 
The band's last release was 2016's Shape Shift With Me, a project rooted in new experiences. "I guess that was just the course of what happened—traveling around the world, falling in and out of love, dealing with heartbreak, thinking about how you relate to the world now," Grace told EW of the origins of the album. "That was what I lived, so that ended up being the record. But I can look at each song and remember periods of time over the last couple years of touring that were really fun adventures." 
She'll gain new adventures this fall as she leads the band on a 39-city North American tour. The journey kicks off in early September and includes key stops at Seattle's Showbox at the Market on Sept. 9, San Francisco's Regency Ballroom on Sept. 13, LA's Fonda Theatre on Sept. 14, Detroit's Majestic Theatre on Oct. 1, NYC's Brooklyn Steel on Oct. 14 and The NorVa in Norfolk, Virginia on Oct. 17. The whole tour features support from Bleached and the Dirty Nil. Check it all out below. 
Against Me! — 2017 North American Tour Dates
Sept. 2 – Winnipeg, MB – Garrick Theatre *
Sept. 3 – Saskatoon, SK – Louis' Pub *
Sept. 5 – Edmonton, AB – Union Hall *
Sept. 6 – Calgary, AB – Marquee Room *
Sept. 8 – Vancouver, BC – Vogue Theatre *
Sept. 9 – Seattle, WA – Showbox at the Market * (Click here for tickets) 
Sept. 10 – Portland, OR – Wonder Ballroom *
Sept. 12 – Sacramento, CA – Ace of Spades *
Sept. 13 – San Francisco, CA – Regency Ballroom * (Click here for tickets) 
Sept. 14 – Los Angeles, CA – The Fonda Theatre * (Click here for tickets) 
Sept. 15 – Pomona, CA – The Glass House *
Sept. 16 – San Diego, CA – The Observatory-North Park *
Sept. 19 – Albuquerque, NM – Sunshine Theater *
Sept. 21 – El Paso, TX – Tricky Falls *
Sept. 22 – San Antonio, TX – Paper Tiger *
Sept. 23 – Dallas, TX – Granada Theater *
Sept. 24 – Houston, TX – White Oak Music Hall *
Sept. 26 – Oklahoma City, OK – Diamond Ballroom *
Sept. 27 – St. Louis, MO – The Ready Room *
Sept. 30 – Chicago, IL – Concord Music Hall *
Oct. 1 – Detroit, MI – Majestic Theatre * (Click here for tickets) 
Oct. 3 – Cincinnati, OH – Bogart's *
Oct. 4 – Cleveland, OH – House of Blues *
Oct. 5 – Buffalo, NY – The Waiting Room *
Oct. 6 – Toronto, ON – The Phoenix *
Oct. 7 – Montreal, QC – Corona Theatre *
Oct. 8 – Pittsburgh, PA – Mr. Small's Theatre *
Oct. 10 – Boston, MA – Paradise Lounge *
Oct. 12 – Philadelphia, PA – Union Transfer *
Oct. 13 – Washington, DC – 9:30 Club *
Oct. 14 – Brooklyn, NY – Brooklyn Steel * (Click here for tickets) 
Oct. 15 – Asbury Park, NJ – The Stone Pony *
Oct. 17 – Norfolk, VA – Norva Theater * (Click here for tickets) 
Oct. 18 – Charlotte, NC – Neighborhood Theatre *
Oct. 20 – Nashville, TN – The Cannery Ballroom *
Oct. 21 – Asheville, NC – The Orange Peel *
Oct. 22 – Atlanta, GA – CenterStage *
Oct. 24 – Ft. Lauderdale, FL – Culture Room *
Oct. 28 – Gainesville, FL – The Fest – Bo Diddley Plaza
* = headline shows with Bleached and The Dirty Nil supporting