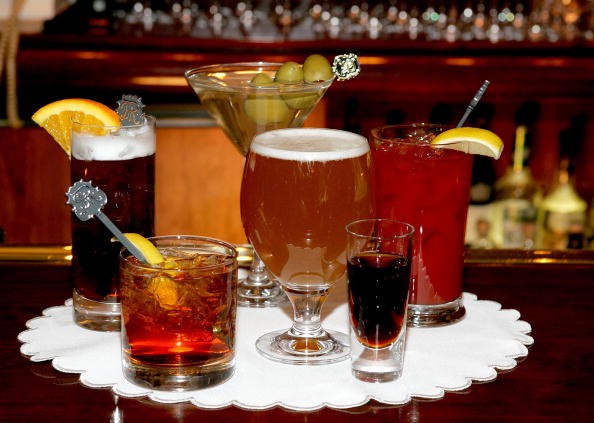 When someone mentions hurricanes and New Orleans, it should not immediately conjure up the terrible storms that sometimes hit this Southern city. The term "hurricane" should stir up memories of one of the best known and delicious drinks that has originated in this city of jazz. With the New Orleans Jazz & Heritage Festival coming April 25 through May 4, 2014, many people are planning a trip to the Crescent City. Sure, the Jazz Fest itself is going to have a lot of drinks for you to try, enjoy and party with, but a trip to this Creole paradise isn't complete without a taste of its many famed drinks.
Related: Read more on the all-AXS Jazz Fest Guide
Hurricane
This fruity drink was born at Pat O'Brien's in the French Quarter, and remains the drink associated with the city itself. It is not the kick of the drink but rather the shape of the glass it is served in that gives it the name "Hurricane." The curve of the glass resembles a hurricane lamp. Although the drink has migrated all over New Orleans and the entire country, Pat O'Brien's is still the perfect place to enjoy this fruity delight.
Sazerac
Another creation from this jazzy city is the Sazerac, which is known as America's first cocktail. It was created by Antoine Peychaud in the French Quarter bar in 1838, and used cognac as its alcoholic staple. In 1873, the cognac was replaced by American Rye Whiskey and a dash of absinthe was added. The Absinthe was later exchanged for a variety of special bitters, and the drink has kept this combination ever since.
Ramos Gin Fizz
The Ramos Gin Fizz is definitely a New Orleans-born drink and was popularized by Huey Long, one of Louisiana's most colorful governors. The Ramos contains gin and a special blend of egg whites. These, coupled with some other ingredients, give this drink a stand-alone flavor. It was created by Henry C. Ramos in 1888 and is still appreciated by fine drink connoisseurs around the world today.
Creole Bloody Mary
We can't wind down our guide to New Orleans' native drinks without including the Creole bloody mary. This is one drink that is not specific on ingredients. Each bartender in The Big Easy likes to add his own touch of special spices to this drink, so you need to transverse the city during the 2014 Jazz & Heritage Festival to see which variety of the Creole bloody mary is best.