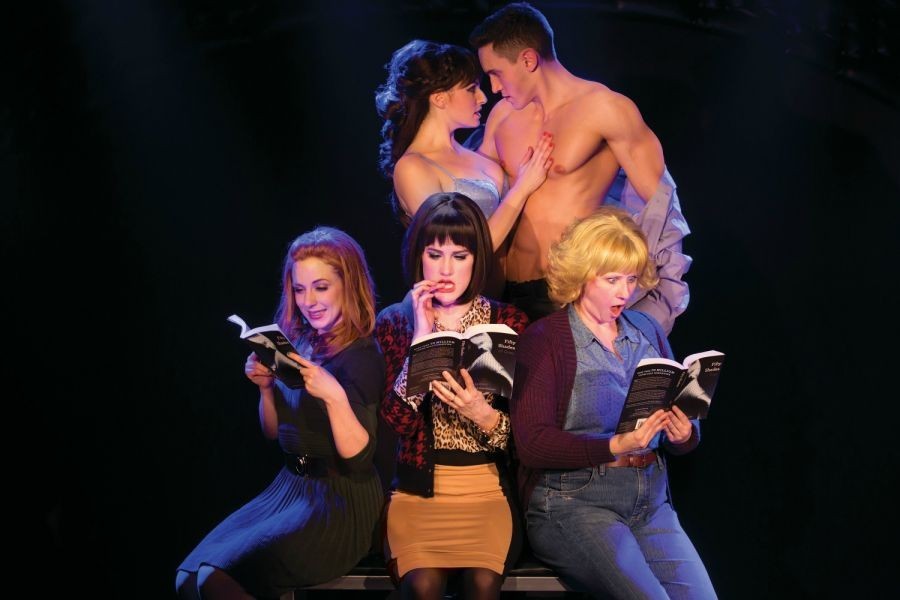 It seems only natural that the parody of E.L. James' steamy adult novel "Fifty Shades of Grey" would be opening in Sin City.
On Feb. 3, 2015, "50 Shades! The Parody" will open inside the Windows Showroom at Bally's Las Vegas. Inspired by James' best-selling book, the hilariously naughty satire explores the relationship between billionaire businessman Christian Grey and literature student Anastasia Steele, as seen through the eyes of a trio of girlfriends reading the novel at a book club meeting. As the women devour the story, the characters' risqué relationship comes to life before their eyes. Featuring a sassy original score, including such songs as "Open Your Book," "I Don't Make Love" and "There is a Hole Inside of Me," the show is sure to be one of the Entertainment Capital of the World's hottest productions.
"BASE Entertainment is thrilled to bring the nationwide smash-hit '50 Shades! The Parody' to Bally's Las Vegas," said Scott Armstrong, vice president and managing producer of BASE Entertainment, in a statement issued to the press. "A scintillating production unlike any other on the Strip, we are excited to present another element of high quality entertainment and further our goal of bringing diverse theatrical offerings to the city of Las Vegas."
Proclaimed "filthy and funny" by New York Daily News and "clever and wildly entertaining" by Variety, "50 Shades! The Parody" will open just days before Universal Pictures and Focus Features' hotly anticipated film adaptation of "Fifty Shades of Grey." The movie, which stars Jamie Dornan ("Once Upon a Time") as the handsome billionaire and Dakota Johnson ("Ben and Kate") as the conflicted student, opens in theaters everywhere on Feb. 13.
A global phenomenon, James' "Fifty Shades" trilogy has been translated into 51 languages and sold more than 100 million copies in e-book and print, making it one of the biggest and fastest-selling book series ever. Although "50 Shades! The Parody" is not associated with, endorsed or authorized by E.L. James or Vintage Books, like the popular novel it is based on, it is intended for a mature audience. However, it shouldn't cross any boundaries that would make general audiences squirm—especially in a city like Las Vegas.
Tickets to see "50 Shades! The Parody" are on sale now at the Bally's Las Vegas box office, online or by calling 702-777-2782. Show times are Tuesday through Sunday at 7:30 p.m. with an additional 9:30 p.m. performance on Tuesday. Tickets start at—what else?—$69 plus tax. For more information, visit the Las Vegas production's official website.